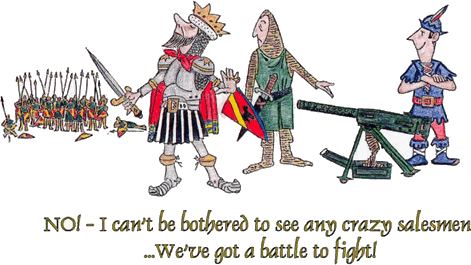 Why employers use a PEO?
It Helps You "Just Get Rid of It"!
Compliance with ever changing governmental regulations, the high and rising cost and confusion of employee benefits, and the ever-increasing liability of being an employer has an ever growing percentage of US companies deciding to participate with PEOs (Professional Employer Organizations).


It's like a payroll service on steroids!
Outsourcing payroll has become very common over the last 30 years. However, most of the other administrative functions can effectively and cost efficiently be delegated to confidential providers. PEO's, originally known as employee leasing companies have uniquely bundled all HR (Human Resources) and combine their clients to allow your company to cooperate with a very large group. The HR professionals have your needs covered. (Paperless is also available in most applications today)


It's a Pain Reliever!
In this arrangement, a business maintains operational control, but actually outsources NOT THE PEOPLE, but most of the administrative responsibility of being an employer. By entering into a co-employment relationship with a PEO, companies legally relieve themselves of most of the significant employer liabilities, and get rid of unproductive and time consuming HR headaches. The client company retains control, but now affordably has the combined resources equivalent to a Fortune 500 caliber human resources (HR) department.


It Takes the Target off the Employer's Back!
PEOs specialize in, and actually assume many of the fiduciary responsibilities and liability for human resource management for hundreds of companies. That includes most government and regulatory employer compliance, workers' compensation, group health insurance, 401(k) and other tax advantage benefit plans, and a complete payroll service. A payroll service can't assume your companies liability.


It's Affordable!
The large group economies-of-scale make these and other benefits and expertise affordable to any size business; plus our service allows client companies to refocus their internal resources on their core business - the part that makes them money. Employees can in most cases participate in expanded lower cost large group benefits rather than being forced into controversial ACA (Affordable Care Act) coverage. It's a win-win for the client companies and the employees.


A PEO Gets in Bed With You!
Continuity and stabilization of benefits and resources required by today's workforce, as well as the cost of in-house administration, has employers turning to more efficient solutions that are being created in the marketplace. Payroll is commonly done by payroll services, but shopping for quality affordable employee benefits continues to involve working through all of the various agent's proposals and options. Every time Congress meets, they seem to add to the required paper trail… Basically, a PEO allows you to outsource services like these to a single provider. The PEO utilizes all of these same resources for their staff, so they have a vested interest as part of the group.


"Utilizing the services of a PEO is the most efficient and cost effective solution to handle human resources and employee benefits for business today."
ELLIOTT POWELL, First Sun HR & Benefit Solutions

Click on this link to see the scope of services provided by PEO's?